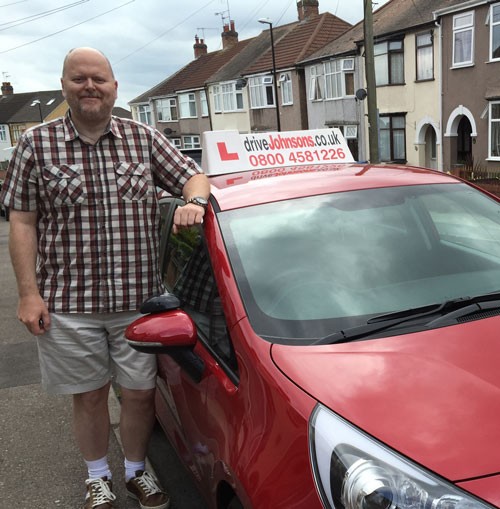 Experience & About Me:
I became a driving instructor in 2008, after many years working and teaching in the IT sector. I decided on a career change, so took the two things I loved the most, teaching and driving, and added them to my ambition to work for myself to become a driving instructor. I love the daily challenges that teaching brings as well as meeting new people from wide and varied backgrounds. I feel honoured to take a person, teach them, mould them and create a new driver. What better job satisfaction can you get. Being there the first time a person gets behind the wheel, to being the first person there when they are told they have passed, all because of you. I am very happy being part of the driveJohnson's family.
Favourite Quote:
"Always look for the positives in anything negative, you will find it, if you want to look". One of my own.
Memorable moment
I taught a girl in Coventry who had tried to learn to drive many times but having had so many bad experiences (and instructors), her confidence and self esteem was lower than low. After working with her for about 12 months, slowly building her confidence and belief, she finally passed first time with a clean sheet! I got a thank you card and a box of chocolates. We still keep in contact now.
Likes
Helping others, being positive, cats, my family and friends. Quite partial to some Heavy Metal to unwind!
Dislikes
Reality TV and Mushrooms!