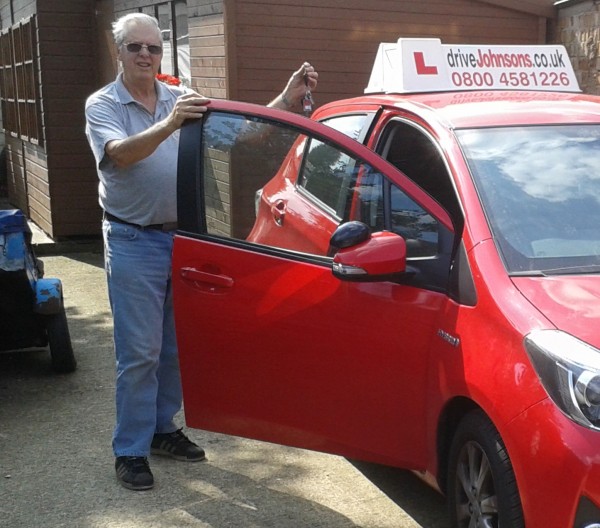 Experience & About Me:
"I'm a driving instructor for driveJohnson's in Luton. I offer both manual and automatic lessons! I love my job and I enjoy teaching learners life skills that will enable them to open new career paths and find freedom. I have been a driving instructor for over 10 years now and in that time i've had many students pass in Luton."
Favourite Quote:
"I believe the choice to be excellent begins with aligning your thoughts and words with the intention to require more from yourself."
Memorable moment
Achieving 5 ZERO minor passes in 2014!
Likes
Spending time with family on holidays, drivers who are patient with learners
Position:

Fully qualified instructor
Teaching Vehicle:

Toyota Yaris Hybrid

Both
Average rating:
2 reviews
Feb 18, 2017
Alec is very patient with his learners. I passed my driving after driving him crazy with the reverse on the corner. I would recommend you to do some lessons with him.
Oct 13, 2016
What a lovely bloke!! Passed today and i couldnt of chose a better instructor