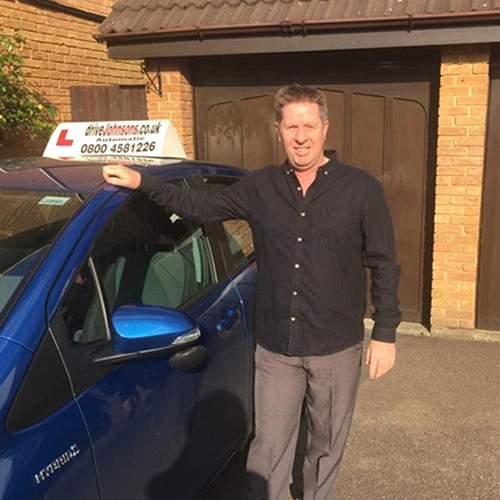 Experience & About Me:
I've been a driving instructor for over 18yrs. I taught manual for 10yrs and now teach automatic.
Favourite Quote:
Say what you mean
Mean what you say
Memorable moment
There are so many but I guess it's always going to be Ben, he was my first test and first pass all those years ago.
Likes
People that indicate at roundabouts
Dislikes
People that don't indicate at roundabouts and Dean Smith
Position:

Fully qualified instructor
Teaching Vehicle:

TOYOTA YARIS

Automatic
Average rating:
1 reviews
Aug 30, 2017
Best driving instructor! Thank you Anthony for your encouragement and guidance especially when my self confidence was so low. I passed my test first time with 6 minor errors.