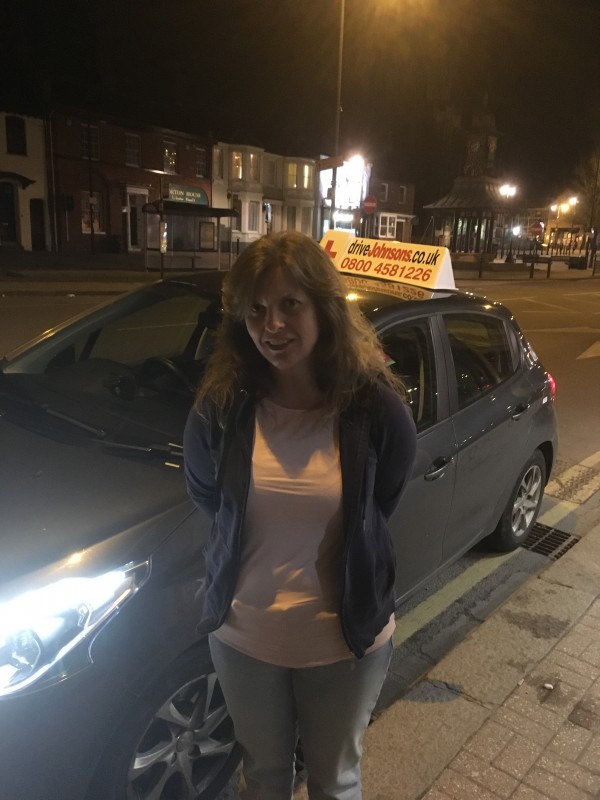 Experience & About Me:
"I qualified the AA driving school many years ago. In 2015 I relocated to Bedfordshire and joined driveJohnson's. I'm passionate about driving and helping others. I think the biggest feedback I receive from my pupils is; They enjoy their lessons, learn quickly and they majority pass first time".
Favourite Quote:
"If you don't know – Don't go." I often say this to pupils when they are unsure wherever to go at roundabouts :-)
Memorable moment
Every time a pupil passes their test is a memorable moment for me.
Likes
Spending time with family , friends and dogs
Dislikes
impatient drivers!
Position:

Fully qualified instructor
Teaching Vehicle:

Citroen DS3

Manual
Languages:

English, Polish
Postcodes covered:

LU5, LU6, LU7, LU4
Average rating:
17 reviews
Dec 6, 2018
Amazing instructor very patient. I passed 1st time thanks to all her hard work, she gave me the confidence I needed to get through it. I would and will highly recommend Beata as a first class instructor. She made me calm and relaxed so I could follow her instructions.

Amazing instructor highly recommend.
Thank you Beata.
Shelby
Jun 17, 2018
A fantastic driving instuctor who genuinely cares for her students. Beata is an incredibly patient and knowledgeable teacher. I passed first time and cannot thank her enough for her help!
May 1, 2018
Excellent teacher! Without Beata i would never have got through - she is fun, patient and reassuring. I passed first time and would recommend her to anyone. :0)
Mar 6, 2018
You are most beautiful person have ever met, would like to thank you for everything you have done. Thank you for your hard work and for your patience, thank you for helping me to progress, i will never forget how much you do for me !!!!
Dec 15, 2017
I came to Beata after being recommended by a friend of mine, and thank god for that, she is patient, hilarious and a fantastic teacher. She supported me throughout my lessons keeping me calm and alert at the same time with what goes on the road. I have already recommended her to all my friends and family as I believe she is one of the best when it comes to instructing.
Dec 5, 2017
I have had over 5 different instructors in the past and have taken many tests all with a handful of serious faults and minors. Ive never felt comfortable with any of my previous instructors and struggled to learn and improve with them and just couldnt beat my test nerves.
I was recommended beata by a friend and after only a few weeks i passed my test with only one minor. She is so patient, hilarious and a fantastic teacher. She challenged my weaknesses without pressuring me and i really felt like she truly cared which isnt something you get with alot of instructors.
Im so glad beata was recommended and many of my family members will use her in future and i will miss her!
Aug 11, 2017
I've had lessons with Beta and she was absolutely fantastic, she corrected all my mistake, was a perfect lady during lesson, encouraged me always and helped me pass my test. I've had two previous instructors but she was just the best. A very lovely lady. Very patient and was to talk to because she understand what is needed. I will absolutely recommend any of my friends and family to take lessons with her.
Apr 12, 2017
Great driving instructor, easy to talk to, explains everything very well and detailed which helped me a lot, she understood and was patient with me, helping me pass first time with 1 minor.
Mar 3, 2017
Beata is a great driving instructor. She is reassuring and clearly explained the plan for each lesson. Anything I wasn't sure of, she helped me become more confident with. She made driving a fun experience and I passed first time with her. I would highly recommend Beata.
Feb 16, 2017
Beata is a great teacher and a good laugh, the conversation puts you at ease and helped me pass in just a few months! Would absolutely recommend