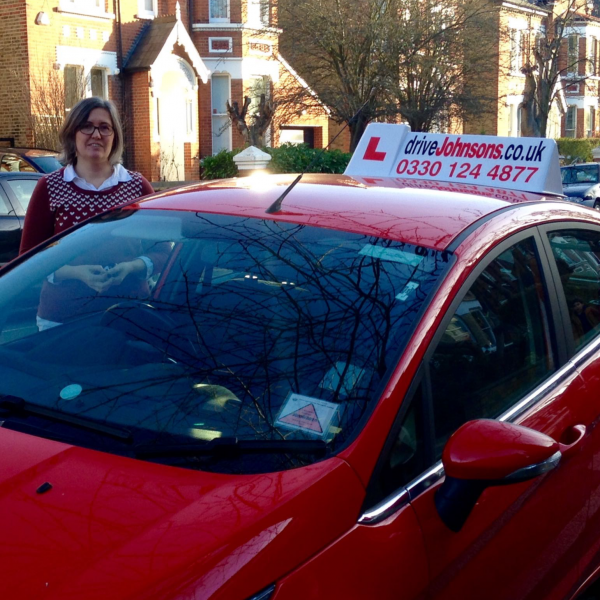 Experience & About Me:
I'm a PDI with over 25 years driving experience. I am a member of the Institute of Advanced Motorists, having passed their Advanced Test over 20 years ago. I work part-time, mainly during school hours so that I can be around for my children as much as possible.
Favourite Quote:
Feel the fear and do it anyway!
Memorable moment
When the first person I taught to drive passed their test first time!
Likes
Food cooked by someone else, family time, when a pupil suddenly has a lightbulb moment and it all comes together.
Dislikes
Impatient drivers, dishonesty and tomato ketchup.
Position:

Fully qualified instructor
Teaching Vehicle:

Ford Fiesta

Manual
Postcodes covered:

BR1, BR2, BR3, BR4, CR0, CR7, CR9, SE19, SE20, SE25, SE26, SE23, SE6, SE12, SE13, SE21, SE22, SE24, SE27, SE4