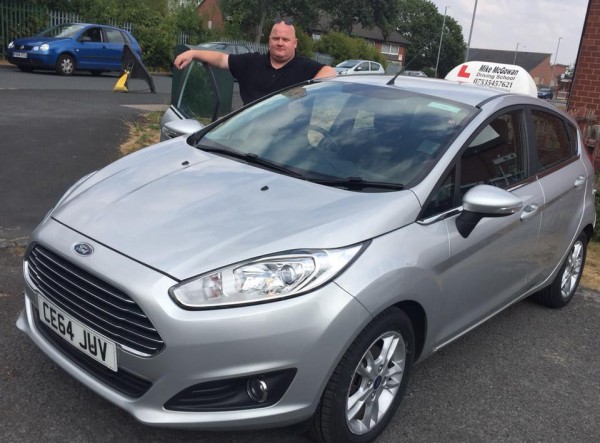 Experience & About Me:
Hi, my name is Darren. I have been a driving instructor for just over year now. .previous to this career i worked in the prison service and as a door supervisor. both these jobs have giving me skills that make me a great instructor, patience, communication, awareness, planning, calm, easy to get on with.. I take great pride in teaching my pupils to be a safe driver for life – not just to get them through the test. I know this works by the large amount of recommendations and calls from previous pupils siblings I receive.
Favourite Quote:
Coming Soon
Memorable moment
Taking the plunge and starting my driving instructor training. It's been a rocky road but now I'm settled in and loving it. Even better when a pupil passes.
Likes
Big Volkswagen camper van fan/owner, I also like meeting new people and being able to teach a new life skill to new pupils wanting to learn to drive.
Dislikes
Drivers who cut learners up on lessons.
Position:

Fully qualified instructor
Teaching Vehicle:

Ford Fiesta

Manual
Postcodes covered:

LS1, LS2, LS3, LS4, LS5, LS6, LS9, LS10, LS11, LS12