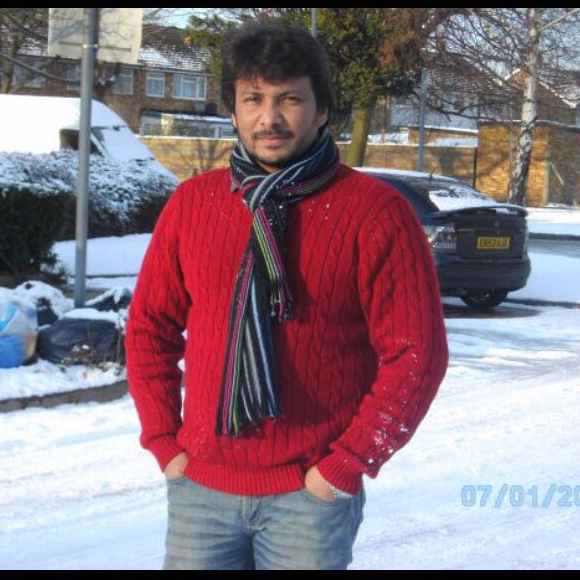 Experience & About Me:
I have been a driving instructor for over ten years. I have taught in many areas of London and I am particular familiar with all of the test centres in North West London/West London.
My first time pass rate is extremely high. Last year (2018) 47 pupils passed with me first time, so almost 1 first time pass every week.
If you want quality driver training and a very high chance of passing first time then I can help you.
Favourite Quote:
I hated every minute of training, but I said, 'Don't quit. Suffer now and live the rest of your life as a champion.' Muhammad Ali
Memorable moment
Reaching milestones such as 50 pupil passes in a year, 100 pupil passes and now heading towards 500 pupils passes which is coming soon.
Likes
Eating out, spending time with the family, Formula one and football.
Dislikes
Many London drivers during rush hour.
Position:

Driving Instructor
Teaching Vehicle:

Nissan Micra

Manual
Languages:

English, Urdu, Punjabi, Hindi
Postcodes covered:

UB3, UB4, UB7, UB8, UB9, UB6
Average rating:
16 reviews
Jul 11, 2019
Hassnain was a great instructor. His patient, calm nature enabled me to be more relaxed whilst taking lessons. From the start he conveyed confidence in my ability, despite my initial struggles, and this in turn allowed me to be more confident in myself on the road and eventually pass my test.
Apr 11, 2019
I'd highly recommend Hassnain as your instructor if you are learning to drive around Greenford. I learnt with Hassnain and he was the best teacher. He really helped build my confidence on the road.
Apr 2, 2019
After changing driving schools and instructors, I was given Hassnain as my instructor, and he was great. He taught me in such a simple way that meant I needed very few lessons and passed the first time. He was really supportive and only put me up to my test when we were both 100% sure that I would pass.
Mar 28, 2019
Hassnain was a great teacher and always made my lessons easy to follow and enjoyable. Lessons were clearly planned out and based around my strengths, weaknesses and what was left to learn. I passed really quickly with only three minors so I am really happy with Hassnain.
Mar 14, 2019
My instructor was Hassnain when I was learning to drive and he was a top teacher! He really helped to build my confidence and make me the confident driver I am today. He was also great at explaining manoeuvres and made my lessons enjoyable and fun. I'd definitely recommend Hassnain if you're from the Uxbridge area
Feb 1, 2019
Hassnain was my instructor when learning with driveJohnson's and he was amazing. He was adamant that I would pass as soon as possible which I did with only two minors. He made sure I was a confident yet safe driver and felt very positive about taking my test
Jan 30, 2019
I passed first time with Hassnain; he is a great instructor! Not only was he very professional, but he was also extremely sweet and calming.
Jan 17, 2019
I had been recommended Hassnain by a friend; I am so thankful I went with him, he is a great instructor. He gave me great advice when it came to my bad driving habits and has helped me become a safer driver
Dec 22, 2018
Hassnain made me feel very confident in driving, he communicated well through every lesson and at the end of it, told me what I needed to focus on in my private learning along with what we would be doing in my next driving lesson.
Dec 19, 2018
Thanks so much to Hassnain for my driving lessons, I passed the first time! Couldn't be happier with the way my driving lessons went, he was considerate and patient every step of the way.