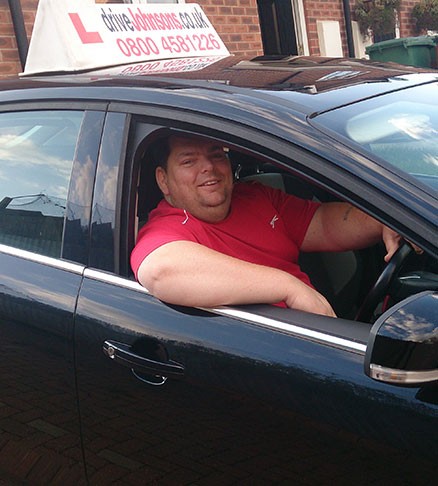 Experience & About Me:
Over the last 15 years that I have been instructing I have taught in many different areas. Currently I am teaching in and around Northampton and Kettering in my Ford Focus and I am enjoying instructing more than ever. Since becoming an Adi instructor I have ensured that I have pushed my students to achieve the maximum they can so that they can pass first time with the least amount of minors possible.
Favourite Quote:
If at first you don't succeed try again. Learning the skills to drive takes time and you need to give yourself time to master the skills.
Memorable moment
A few memorable moments are Manchester united winning the treble in 1999 and passing my part 3 ADI exam and my very first pupil pass as an instructor, the buzz was immense.
Likes
Learners who are dedicated and keen and getting pupils through their test as quickly and cheaply as possible gives me immense satisfaction
Dislikes
When a pupil does not pass, it matters to me so I think could I have done something better?
Position:

Fully qualified instructor
Teaching Vehicle:

Peugeot 308

Manual
Average rating:
1 reviews
Oct 2, 2016
I looked forward to my driving lessons as each was different and enjoyable. After each we would review the lesson and what further needed be done. I was not rushed and moved at my own learning pace. I was able to have as many lessons as possible, even though I had other commitments. I passed first time and would recommend this company.