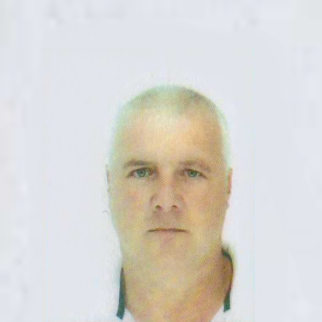 Experience & About Me:
I have been an instructor for over 10 years. If you are nervous I will help you feel calm, if you are a slow learner I will work positively with you and build up your confidence, if you are a natural I won't hold you back - I will get you to test standard as quickly and safely as possible. Outside of teaching pupils to drive I enjoy spending time with my family and watching Rugby.
Favourite Quote:
Brakes to slow, gears to go. If you don't know, do go. Less space, less speed (All driving instructor phrases unfortunately)
Memorable moment
Every pupil that passes is a great moment. I have the same passion for the job as I did when I first qualified.
Likes
Pupils passing first time.
Dislikes
Pupils failing their test with me. Very rare though.
Position:

Fully qualified instructor
Teaching Vehicle:

Peugeot 208

Manual
Average rating:
5 reviews
Feb 20, 2018
Amazing instructor, was always on time would even be early, Jeffs such a nice guy couldn't have wanted anyone else, I passed quick,will definitely be recommending him to everyone I know, 5 stars
Jan 20, 2018
Thank you so much for helping me pass my test (first time too - wooohooo)
From the first phone call to the office through to taking my test with Jeff the experience was 5 stars. I'm not going to lie there were a few moments where I thought I couldn't do it, but somehow Jeff gave me the pep talk and the confidence to keep going. Fantastic driving school and you must ask for Jeff if you live in Basildon - you won't regret it!
Oct 5, 2017
I learnt to drive with Jeff and passed first time. Top man and quality instructor. Thank you Jeff, I shall be sending my wife your way soon, she won't be as easy to teach as me though ;-)
Sep 23, 2017
Big up to my main man Jeff. Couldn't have passed today with the big man Jeff Hockley. He taught me everything I know and I passed today first time with 2 minor faults. Boooooooooom!
Aug 11, 2017
I took just 30 hours to pass my driving test first time with Jeff. My feedback is the following: Lessons were very well structured and planned. When I struggled with a subject, Jeff would help me by using diagrams and commentaries which really helped. On a few occasions I very nearly killed us - he remained very calm, told me not to worry and built my confidence back up. I'm not a natural and I passed with 3 driving faults all thanks to Jeff.