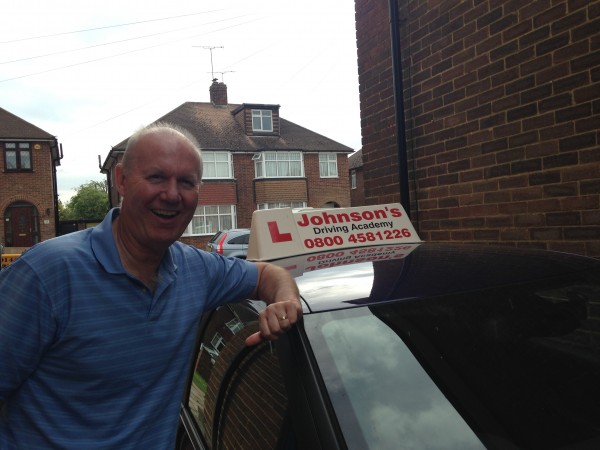 Experience & About Me:
"I have been a driving instructor for 14 years, teaching many types of pupils – the oldest being 72 and when i asked if he had driven before, he said 'yes many years ago in a car with no brakes in London. If i had to brake i would turn left or right'"
Favourite Quote:
"You can only do your best"
Memorable moment
A pupil came to me who had booked a test in 2 weeks never having driven, if he didn't pass he would lose his job. He passed and his wife and children were waiting at the gate for him. I could hear the cheering as I drove down the road. I am now teaching his daughter to drive.
Likes
Arsenal, travelling, playing golf and spending time with my grandson (sometimes my wife and sons !!!!)
Dislikes
Impatience in other road users
Position:

Fully qualified instructor
Teaching Vehicle:

CITROEN DS3

Manual