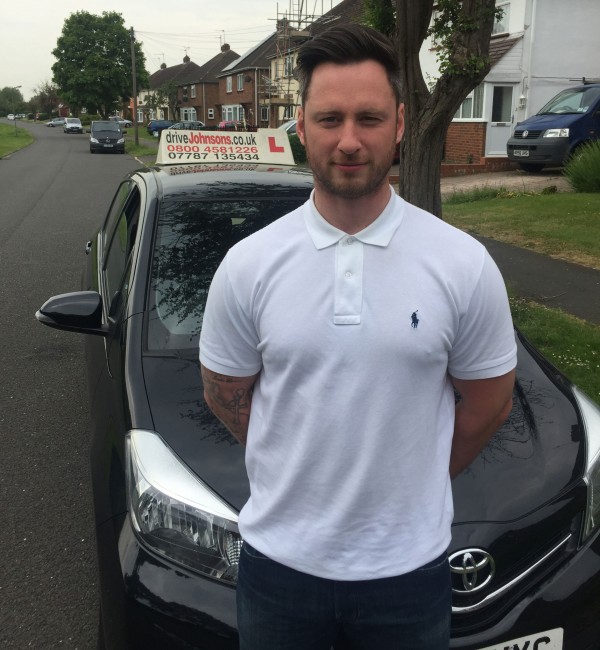 Experience & About Me:
I was the first ever instructor to join Anthony. It's coming up to my 10 year anniversary with driveJohnson's. In my time I have helped over 500 pupils pass their driving test first time.
I'm a very enthusiastic instructor and I understand everyone learns at different paces. If I can see my pupil's are starting to grasp a particular subject then i'll increase the difficulty slightly so all lessons are an attainable challenge.
Favourite Quote:
"Peter what does a red light mean?"
Memorable moment
Becoming a grade A instructor, passing my best mate in 4 hours first time & having over 20 pupils pass with 0 minors.
Likes
Passing pupils first time. Football (Coventry City FC), boxing & golf. Going home after work to my misses & 2 boys.
Dislikes
Drink drivers! & people that beep their horn at learners.
Position:

Fully qualified instructor
Teaching Vehicle:

TOYOTA YARIS

Manual
Areas Covered:

Coming Soon