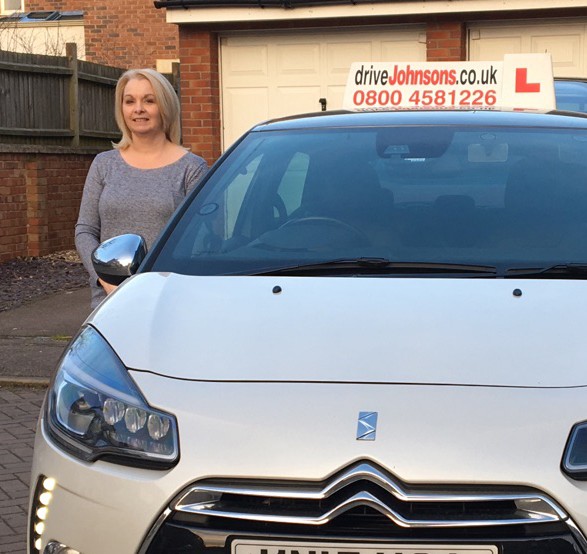 Experience & About Me:
I decided to become a driving instructor because I'm a peoples person and I love helping helping others. Helping pupils pass their driving test is a great feeling for me as well as the pupil. The day I don't smile when my pupil's passes their test, is the day i'll retire from teaching – that's not going to happen :-)
If you choose to learn with me I will give you 100%, structured feedback, your lessons will be fun and every lesson will be planned to your needs.
Favourite Quote:
"Success is not the key to happiness. Happiness is the key to success. If you love what you are doing, you will be successful"
Memorable moment
Perfect Passes: When pupils pass first time, with zero minors.
Likes
Spending time with my wonderful family. I have 3 children and a fantastic husband. Going on holidays and visiting nice restaurants.
Dislikes
Angry drivers in rush hour and people that don't signal!
Position:

Fully qualified instructor
Teaching Vehicle:

Citroen DS3

Manual