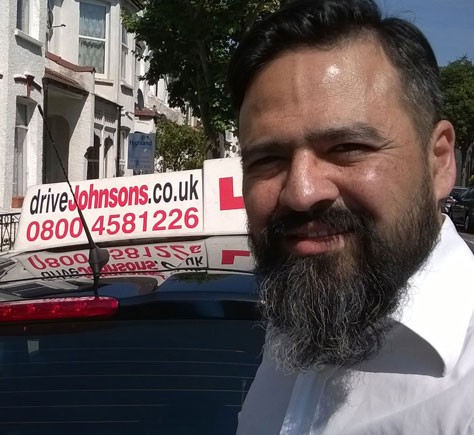 Experience & About Me:
I qualified over five years ago, and since then I have enjoyed helping all sorts of people get through their driving test: nervous beginners, experienced drivers from other countries, advanced beginners who have driven with a relative or a friend, pupils from other instructors, motorcyclists, cyclists, and a man who had been driving a three-wheeler for over thirty years! Many of those who came to me having taken tests and failed went on to pass on their first attempt with me. This is because I believe in tailoring the lesson to the individual – I recognise that we all have different learning needs. I am based in north London, I get to teach a broad range of pupils, and this experience helps me quickly identify and deliver what each pupil needs to pass their test first time. For pupils who have passed their test and plan to buy a car (and drive it!) I am also qualified to teach PassPlus. I joined the driveJohnson's team in May 2013 and have not looked back.
Favourite Quote:
"We remain unknown to ourselves, we seekers after knowledge, even to ourselves" – On the Genealogy of Morals (Friedrich Nietzsche, 1887).
Memorable moment
For me, one of the best things about teaching people to drive is just being there every time a pupil feels like they've gained confidence in their driving. My job is to help people become safe and confident drivers, but ultimately, the confidence has to come from the pupil, and it's always a great feeling when it does
Likes
Learning, discovering, food and wine, TV, reading
Dislikes
Oppression in all its forms
Position:

Fully qualified instructor
Teaching Vehicle:

Peugeot 208