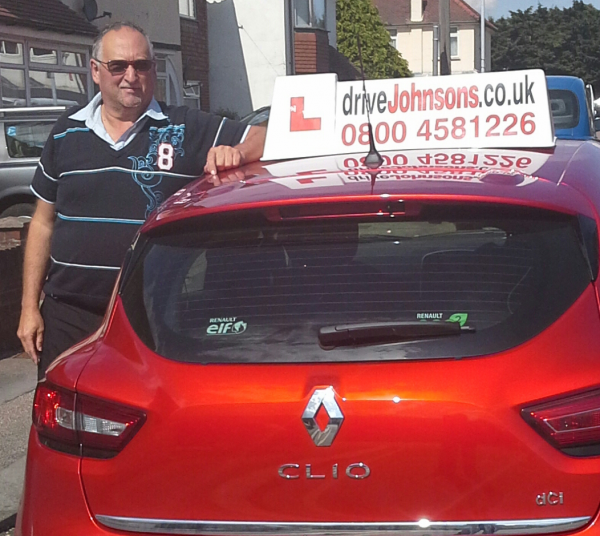 Experience & About Me:
I've been a driving instructor for many years now and in that time, I have taught many different learners how to drive. This means I am able to adapt my teaching style to suit anyone. I enjoy my job as I love helping others and seeing someone achieve their goal is brilliant.
Favourite Quote:
Think Happy
Memorable moment
My most memorable moments are having breakfast by the lake with Mount Kilimanjo in the background and seeing the poppies at the Tower of London.
Likes
I enjoy holidays and spending time with my family
Dislikes
Seeing talent go to waste
Position:

Fully qualified instructor
Teaching Vehicle:

Ford Fiesta

Manual
Postcodes covered:

WD7, AL2, AL1, AL4, AL7, AL8, AL6, AL10
Average rating:
1 reviews
Mar 5, 2017
My partner passed first time with Alan, so when I started learning just months later, it felt natural to go with him too. I initially had my test booked for February 1st as Alan advised, but I changed it to mid January as I wanted to pass quicker. Sure enough, Alan was right as I then ended up re-booking for February 1st and I passed!
Thank you Alan; you're so down to earth, it made learning with you a pleasure. You told me all the right things about where I was going wrong. Once I addressed these, my driving improved immensely. Your years of driving experience really show in your instructing. Both Henry and myself fully recommend Alan Altchuler, he is a fantastic instructor!