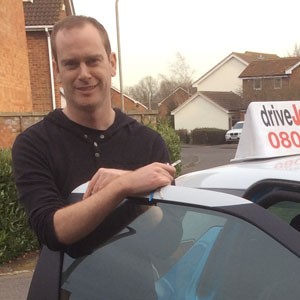 Experience & About Me:
I have been a driving instructor since 2012, and it is by far my favourite job that I've had. It's a great feeling seeing peoples joy when they pass their driving test!
Learning to drive should be fun, so I always try to have a laugh with learners, at the same time as teaching them to be safe and aware on the roads.
Favourite Quote:
"Winston, you are drunk! Yes miss, but in the morning I will be sober, and you will still be ugly."
Memorable moment
Never will forget the moment one of my learners passed first time, she jumped out the car, did a running jump at me in sheer excitement and we both ended up crashing to the car park floor of the test centre! Kinda hurt but gave the examiner a new sight I guess and it was funny!
Likes
Food thats bad for me, movies that scare me. Traveling. Road trips. And teaching people to drive and give them driving skills for life.
Dislikes
Oysters, skinny jeans. Milton Keynes' roundabouts haha!
Position:

Fully qualified instructor
Teaching Vehicle:

Citroen DS3

Manual
Average rating:
2 reviews
May 30, 2017
I really enjoyed my driving lessons with Alex.
Jul 8, 2016
I really enjoyed my lessons with Alex. He's a great instructor. Lessons were fun and if it wasn't for him I would have given up ages ago.