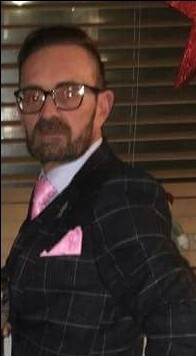 Experience & About Me:
Extremely passionate and chilled instructor who goes the extra mile ( pun intended). Works on the brain part of driving , confidence is key. 11 years in and still enjoy every day.
Favourite Quote:
Good driving is done with the head. The feet and hands are just tools.
Memorable moment
Achieving A grade instructor on my latest standards check.
Likes
Sheffield Wednesday
Dislikes
Impatient drivers.
Position:

Fully qualified instructor
Teaching Vehicle:

citreon dS3

Manual
Areas Covered:

Dronfield.
Average rating:
3 reviews
Feb 6, 2018
Andrew is an outstanding instructor, he is very patient (no matter how many times i stalled lol) and we had a good laught all the way to me passing. Highly Recommended.
Feb 4, 2018
I learned with Andy and passed my test this January. He was knowledgeable, thorough, patient and I would heartily recommend him to anyone. I found his manner to be extremely reassuring and the learning environment he created to be first class.
Feb 4, 2018
Absolutely fantastic instructor, highly recommend for anyone