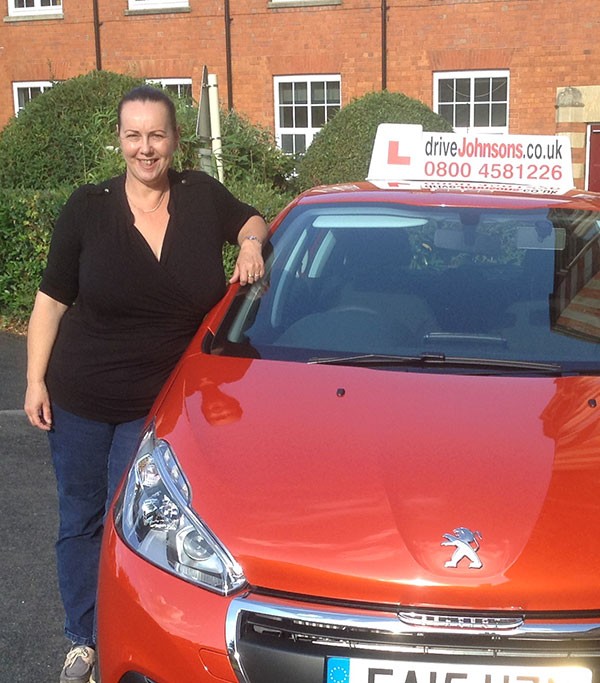 Experience & About Me:
I have been teaching people to drive for the past 10 years. Prior to that I also taught the flute and children with special needs. I have 3 children, whom I taught to drive, and one grandson. I play the flute for Kettering Symphony Orchestra and Northampton Gilbert and Sullivan Society.
Favourite Quote:
"Fill the unforgiving minute" – Rudyard Kipling
Memorable moment
Student seeing a sign saying badgers crossing and commenting, "ooooh that's clever, how do they know how to use it?"
Likes
Winning at bingo and driving.
Dislikes
Bad grammar, punctuation and spelling (massive grammar nerd actually).
Position:

Fully qualified instructor
Teaching Vehicle:

Peugeot 208 1.6Hdi

Manual