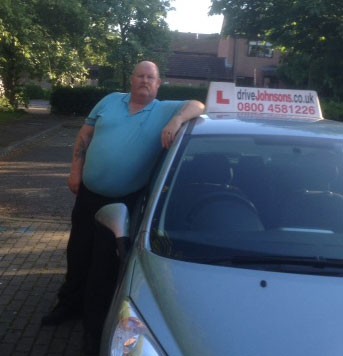 Experience & About Me:
I have been an instructor for 10 years and in that time I have had 13 zero fault passes and many 1st time passes. For 2013 my pupil passes won me an award for 3rd place with driveJohnson's . I have good knowledge of the roads in Buckingham and Milton Keynes.
Favourite Quote:
"The question is only easy if you have the correct answer."
Memorable moment
I taught a student from Buckingham that had no car or motorbike experience and he passed in 15 days 1st time with 2 minors!
Likes
Building confidence into people so that they can be confident in everything they do, Fishing and Shooting
Dislikes
People that say "I cant do it" because with the correct help they can.
Position:

Fully qualified instructor
Teaching Vehicle:

PEUGEOT 207

Manual