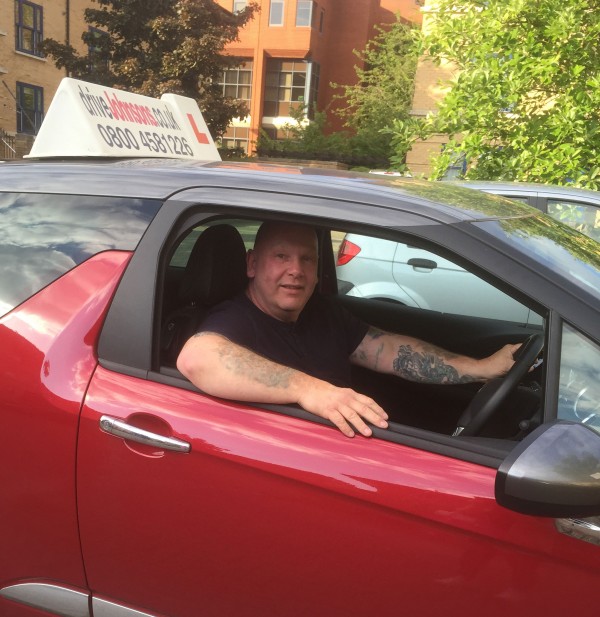 Experience & About Me:
I have been a Driving Instructor with driveJohnson's for 3 years now, in that time I have had an excellent pass rate with both male and female students, with ages ranging between 17 – 57 so far. I believe every student is different in personality and learning needs, therefore I pride myself on being patient and understanding towards their goal.
Before becoming an instructor I was an engineer for a local F1 racing team for 12 years.
Favourite Quote:
"No such word as can't – Practice makes perfect"
Memorable moment
45 minutes before a young lady's test was about to start, she hit the curb and tore a flap in the side wall of the tyre. In that small amount of time I drove the car to a local garage, had a new tyre fitted and got her to the test centre, in time for her to subsequently pass her test at the first attempt.
Likes
Family, friends, training at the gym and the feeling of pride when a student passes
Dislikes
Impatient road users toward learner drivers
Position:

Fully qualified instructor
Teaching Vehicle:

CITROEN DS3

Manual
Postcodes covered:

MK1, MK2, MK3, MK4, MK5, MK6, MK7, MK8, MK9, MK10, MK11, MK12, MK13, MK14, MK77