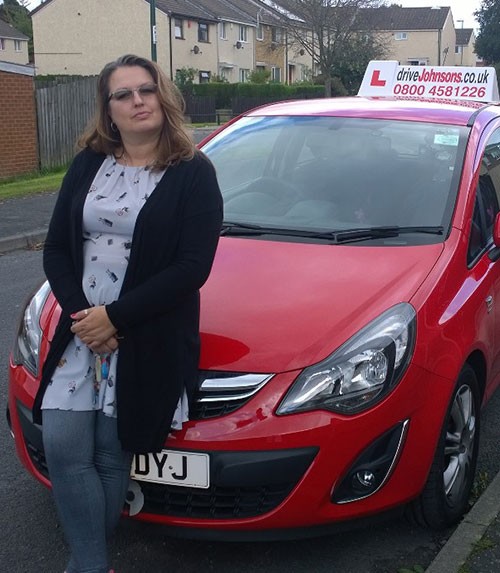 Experience & About Me:
I became a driving instructor in 2007, passing all of my exams first time. I love driving and being driven. I have had my driving licence for 31 years and never had a speeding fine!
Favourite Quote:
"Live, love, laugh."
Memorable moment
Passing my driving test 1st time, having 3 wonderful sons and 3 grandchildren.
Likes
Travelling, eating and family get togethers.
Position:

Fully qualified instructor
Teaching Vehicle:

Vauxhall Corsa Cdti

Manual
Postcodes covered:

NG5, NG6, NG7, NG8, NG15, NG16, NG9, NG3, NG4
Average rating:
4 reviews
Aug 18, 2018
I was terrified of other drivers and hated the few driving lessons I had in the past, yet I somehow fell in love with driving and passed first time. Jayne is an amazing instructor, who has given me the confidence and knowledge to stay safe on the roads, I can't thank her enough!
Jul 17, 2018
Jayne is an amazing instructor! Patient, kind and a good sense of humour are just a few of her qualities, she gave me the confidence to drive and I passed on my first attempt! 10/10!
Apr 17, 2018
I pass my driving test first time. All credits to Jayne who give me excellent driving lesson and experience. Jayne is very patient and very informative about all driving rules. She has a lot of experience in driving.
Dec 13, 2017
Sooo happy with Jayne!! Helped me get through all of my lessons and test - passed first time! Thank you!!