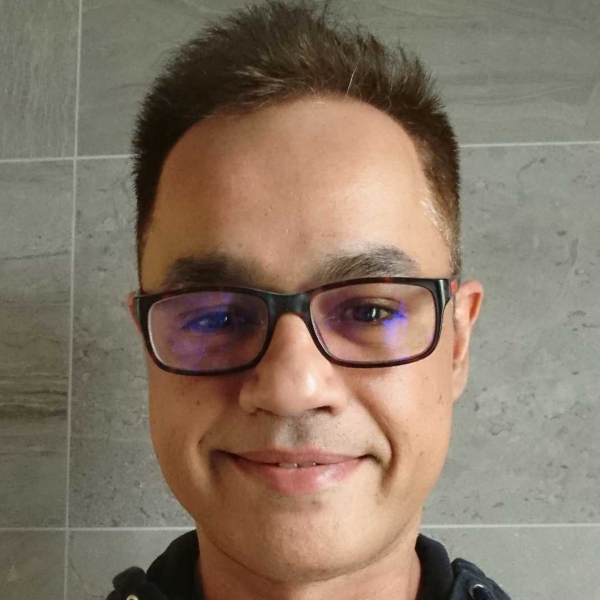 Experience & About Me:
I am a successful, highly experienced driving instructor who teaches all age groups, learning abilities, nervous clients and previous test failures with someone else are my specialty. I have a high pass rate and a great passion to coach you to drive safely for the rest of your life. You will always be safely stretched to your ability, get the most out of your lessons and with the least amount of classes.
I offer free support to anyone who has not passed their theory exam. You will be able to practice various questions and hazard perception videos where I have full visual on your progress and offer support where needed.
For learners who have had lessons before I will identify development areas, support you with how not to repeat the same concern and improve and develop your driving skills further. Furthermore I will offer solutions and ways to improve and pass your exam.
Please feel free to get in touch and have a trial lesson to see how well you get on with me and if I am the right instructor for you then together we can accomplish the road to achieve your driving licence.
Favourite Quote:
"Dream it, see it, do it."
Memorable moment
When I passed my last exam and became a fully qualified instructor in June 2014.
Dislikes
Drivers who are not patient to learner drivers!
Position:

Fully qualified instructor
Teaching Vehicle:

Volkswagon Polo

Manual
Languages:

English, Punjabi
Postcodes covered:

LE1, LE2, LE3, LE4, LE5, LE55, LE6, LE65, LE7, LE8, LE9, LE18, LE19, LE11, LE12
Average rating:
13 reviews
Jul 10, 2019
A1 HIGHLY RECOMMEDED DRIVING INSTRUCTOR!!!! Rimit is the BEST in Leicestershire, trust me take this from me a 23 year old girl who has come to the country from overseas and passed 1st time with 38 lessons! Met Rimit when he was teaching someone else on my street and asked if he would teach me and the rest is history. On our first meet he told me how he operates and what he expects from me and listened carefully and made a note of how I learn and then devised a tailor made structured learning plan that suited me. Rimit as a person and as a professional instructor cares about what he teaches, his students and incorporates a fun elimant to his teaching. Rimit is very knowledgable and I would say is the best as he is young and his teaching style is modern and up to date. Not like old instructors who's teaching methods are old fashioned and dated. His vehicle is modern and up to standard and new so you have a nice comfortable drive whilst learning. I had my test on the 9/7/19 and I passed 1st time and english is not my first language! Rimit also has all the Mock theory test question and answer papers so he can help you with that. Rimit has 1st hand knowledge of what the driving examiners require in order for you to pass successfully.

TAKE MY WORD FORGET THE REST AND BOOK RIMIT THE BEST!
Jun 12, 2019
Rimit was my first instructor and managed to get me passed first time. He is a great instructor and a sound guy who taught me everything to perfection. Honestly would recommend as he knows his stuff and is so easy to get along with and teaches you to drive for real life as well as to pass your test.
Jun 7, 2019
Rimit was my second instructor, he is the best instructor anyone could ask for, very polite, very helpful and always positive with my progression. He always teaches you the best techniques in order to perfect my driving maneuvers and skills! Would totally recommend Rimit! So happy that I've passed!!
May 9, 2019
A great driving instructor with excellent top tips with his methods getting me to pass which is amazing highly recommended by me
May 9, 2019
A great driving instructor with excellent top tips with his methods getting me to pass which is amazing highly recommended by me
Apr 16, 2019
one of my friends did all there lessons and passed really quickly with Rimit. I called drive johnsons and asked to book with him to see how I get on because my old instructor was so unreliable. I did 25 hours with Rimit and passed both my theory and practical test first time. Really pleased, thanks drive johnsons
Mar 23, 2019
Have a bad experience with my past instructor rimit made me feel at ease and not pressured, also very patient with me and very informative I highly recommended him!
Mar 5, 2019
i am 48 years of age and needed to learn driving. i call up driving johnsons and they book me in with instructor, on the day of lesson rimit came for lesson with me and wow he makes driving very easy and very enjoyable. now when my children, and granchildren, and great granchildren need to learn driving too, i will make sure we always pick rimit
Feb 23, 2019
Really easy lessons, great instructor with a very kind personality. Given me such a valuable skill for the rest of my life, and for that, I cannot thank you enough Rimit.
Feb 12, 2019
As a driving instructor myself and a karate teacher, I've seen all types of teaching over the years.
Rimit is an exceptional teacher of incredible patience and has a way to find your learning style and use it to get you confident and safe very quickly.
He's one of only a few instructors who I'd trust to teach my kids.
Use his services, you'll thank me later