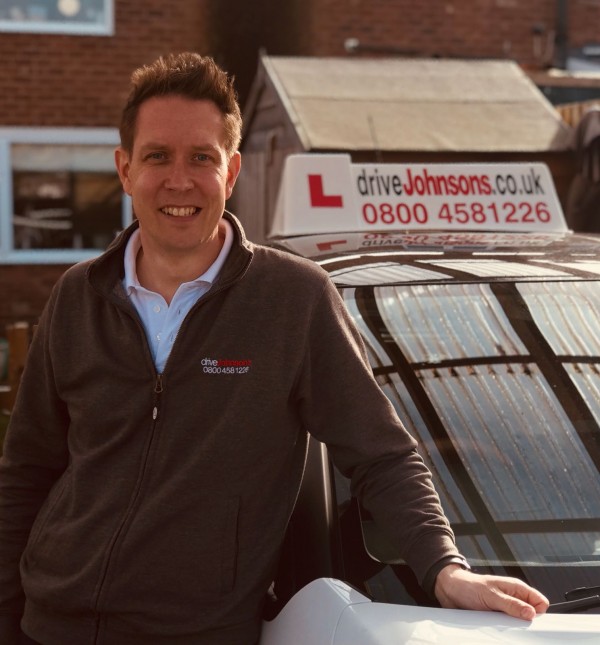 Experience & About Me:
After spending 20 years plus in the logistics industry, I decided that it was time for a change. I really believe it was the best move for me. I was becoming increasing frustrated carrying other members of the team. Now I work on my own , so success comes down to me now, and me only.
My teaching style is laid back. My lessons are fun , which is the way it should be. I will praise your efforts, but also give you constructive feedback when mistakes are made.
Favourite Quote:
It's all in the planning.......
Memorable moment
My first Driving Test pass in Kettering.
Likes
Observing my pupils succeed on a new subject
Family, Is a big thing for me. I'am married and have two sons and a daughter. I am incredible proud of them.
I enjoy Running, and have completed many half Marathons and two full Marathons. I like to read and trips to the cinema with my family
Dislikes
Negativity..... You need to put the effort in to succeed. Nobody was born with the ability to drive.
Impatient Drivers, I wish experienced drivers could remember their first lesson.
Position:

Driving Instructor
Teaching Vehicle:

Citroen C3

Manual
Postcodes covered:

NN9, NN10, NN29, NN8
Average rating:
3 reviews
May 9, 2019
Thank you Rob for all your help and effort .You are a great teacher.Eventhough I had problems with my clutch control and braking,you took great effort to correct all my mistakes,boosted my confidence,so that I could pass my test in the first time.You were always calm and corrected my eventhough I repeated the same mistakes.You are such a fabulous instructor.I have already recommended you to all my friends who are planning to learn drive.Thank you sooo much.
Apr 23, 2019
Really impressed with Rob's driving lessons. He's a really nice guy and a great teacher. Cheers Rob.
Kyle.
Feb 18, 2019
Rob really helped me overcome my nerves. On my first lesson I kept stalling, but after a few lessons he helped me get over the clutch control and helped me pass my test really fast.

I recommend to anyone.