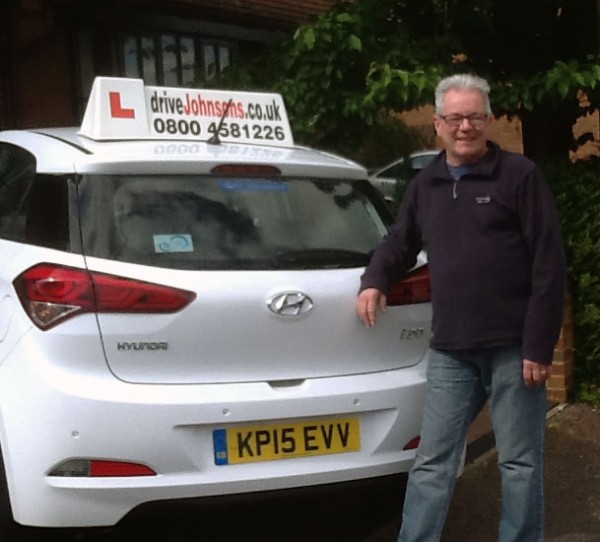 Experience & About Me:
I have enjoyed being a driving instructor for 10 years, working at driveJohnson's for 5 years. I became an instructor after many years working in the printing trade.
It is a very rewarding job, teaching young people to learn a new life skill, which hopefully will last them a lifetime.
Favourite Quote:
Practice isn't the thing you do once you're good. It is the thing you do that makes you good.
Memorable moment
When I taught a family of 4 sisters and 1 brother, who all passed 1st time.
Likes
Cruises, holidays with family and friends, meals out, theatre.
Dislikes
Drivers not using indicators. Brussel sprouts.