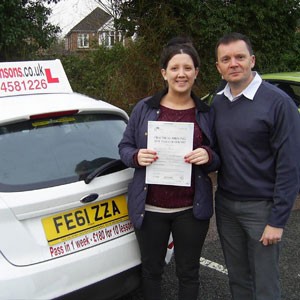 Experience & About Me:
I have been an instructor now for over 4 years, not as long as some of the other instructors but I always try my best to get my pupils through their tests with the time frame they have in mind. That's what I love about being a Driving Instructor helping people reach their goal.
I am easy going and like to have a laugh while teaching so it makes the learning more enjoyable. If you're happy then I am happy.
Favourite Quote:
"Treat people in away you would like to be treated"
Memorable moment
I had 2 pupils book their test on the same day right after each other, I picked them both up and took them to the test centre.
Both passed big smiles all round, what a way to start the weekend.
Likes
Spending time with my daughter, trying to keep fit, going on holiday and having a laugh.
Dislikes
Drivers who don't indicate, drivers who use their horn behind a learner who has stalled.
Position:

Fully qualified instructor
Teaching Vehicle:

Peugeot 208

Manual