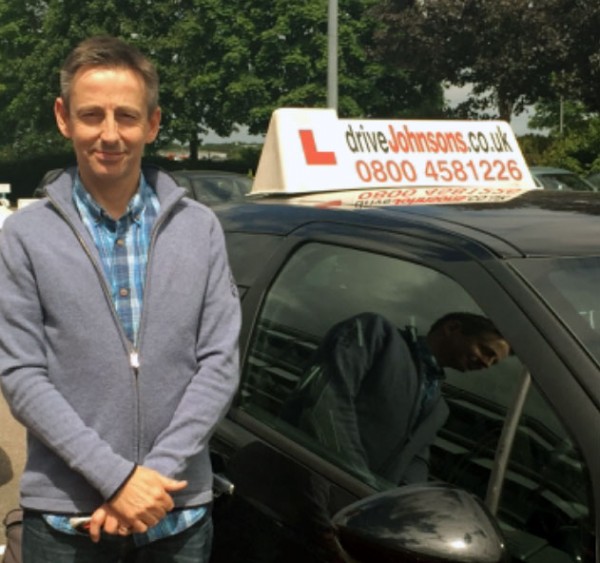 Experience & About Me:
I have been an instructor for 12 years. I am very proud of myself that in those 12 years, I have never lost my temper, as it is vitally important when teaching people to drive to stay calm and to break things down in a methodical way. My aim when I am teaching someone, is to try to teach them to a couple of levels above the required standard to pass the test, as it is inevitable that on the day of the test, nerves will cause the drive to drop a level, but because I have got them to such a high standard they still stand a very good chance of passing their test.
It is a bit of a cliche, but it is very important to teach safe driving for life rather than just teaching pupils to pass a test.
Favourite Quote:
'I am pleased to tell you that you have passed your test'
Memorable moment
When my wife and 3 of my friends visited Iguazo falls in Argentina, we couldn't talk for half an hour as it was so breathtakingly beautiful .
Likes
Playing football, playing golf, playing cricket, good food, travelling
Dislikes
Rugby (more than a dislike), Formula 1 (Boring), Strictly come dancing, salmon
Position:

Fully qualified instructor
Teaching Vehicle:

Citroen DS3

Manual
Average rating:
3 reviews
Jan 23, 2018
Alan was an excellent driving instructor, very patient and professional, I managed to pass my driving test first time, because he helped me to improve my confident, feeling myself more comfortable and safe. I definitely recommend him to everyone who wants to have a success driving test.
Dec 3, 2017
Alan made driving being a pleasure. By the time I got close to the test date , he made me feel confident and I managed to pass first time 😁 His teaching methods are amazing and I would recommend him to everyone who wants the best !
Dec 1, 2017
Alan was amazing! In the short 7 months I was learning to drive he was patient, kind and very accommodating to the restricted times I could do due to work. And because of this I passed my test first time.
I have recommended him to so many friends and family