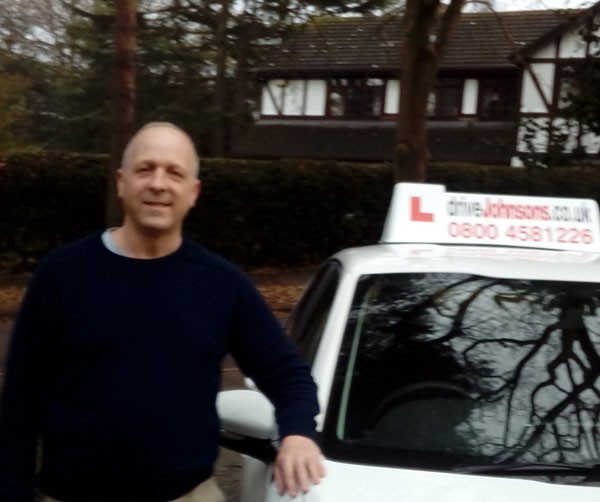 Experience & About Me:
Every pupil learns in a different way and, during my career as a driving coach, I have always endeavoured to find new methods to aid that learning experience.
During my spare time, I enjoy doing volunteer work at the local tree nursery and country park.
Favourite Quote:
"I can resist everything except temptation" – Oscar Wilde
Memorable moment
Whenever a pupil passes their driving test.
Likes
A walk in the countryside on a sunny winters day
Dislikes
Rhubarb, except the crumble – if it's with it
Position:

Fully qualified instructor
Teaching Vehicle:

Peugeot 208

Manual
Areas Covered:

Harold Wood

Harold Hill
Average rating:
1 reviews
Jan 18, 2018
Andy helped me feel confident throughout my learning with great ways of teaching. Very patient and understanding of a learning driver. He was just amazing and i feel lucky to have had such a great experience learning to drive. I managed to pass first time too!